SO, EVERYBODY HAS SHELVES! HERE's a look at some Sidetalker Shelves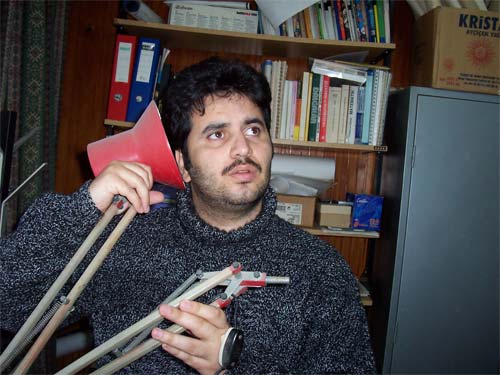 Some books, KRISTA box, binders.. nice!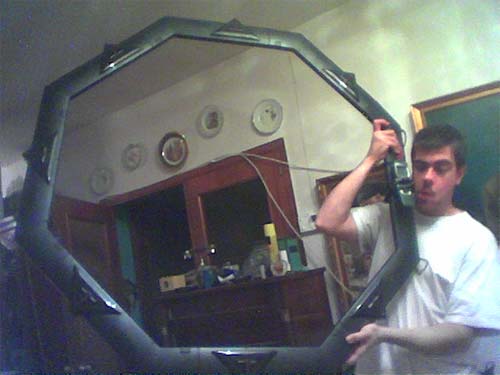 Collectable plates.. can of pledge? Paintings.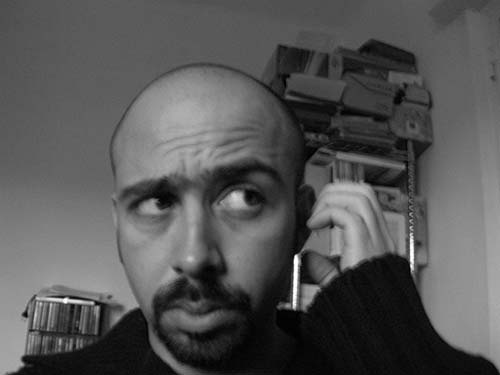 Huge stack. CD's? Boxes. Nice.

Anti-Hacker TOol Kit! ASP! Learning? Nice!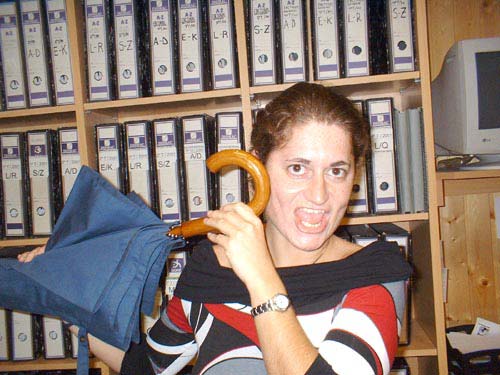 Incredible organization. I'd like to look in S-Z.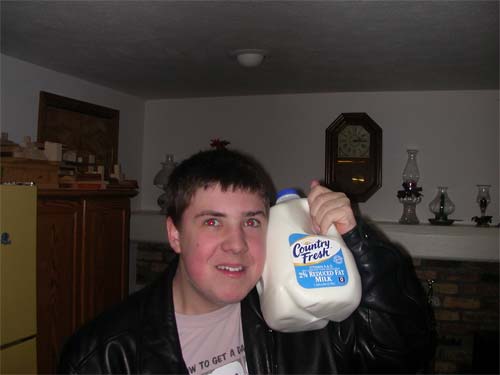 Nice, old-timey gas lamps.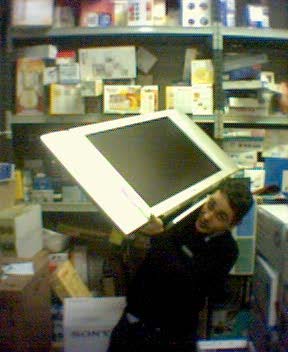 Crazy shelves! And questionable shipping and "handling".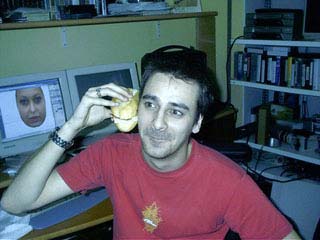 Lots of videotapes and OH GOD WHAT IS ON YOUR SCREEN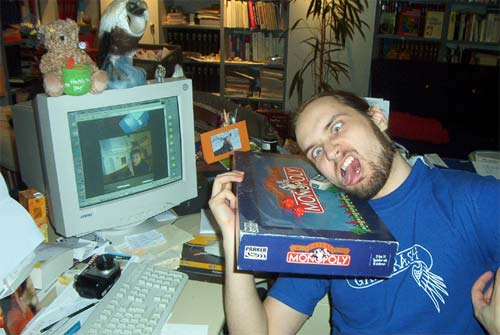 Maybe some software, cool eagle.. ficus?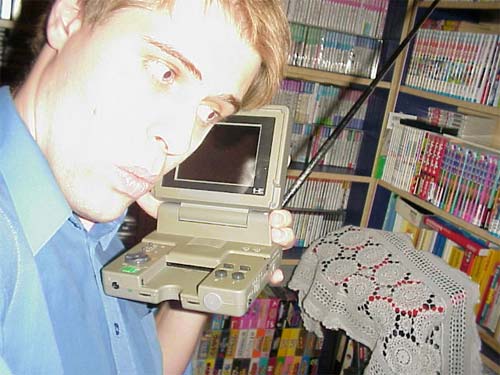 OK DUDE I THINK THE ANIME AND MANGAS HAS TO STOP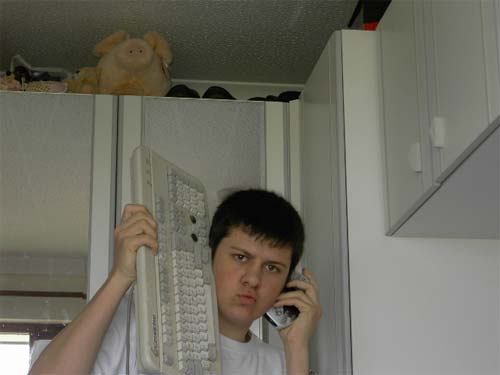 Single stuffed pig.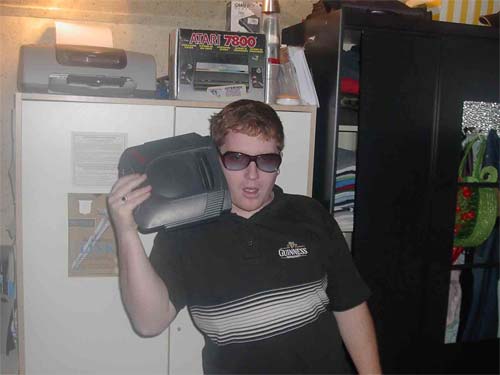 I THINK I SEE SOME shirts, just right through that opening there.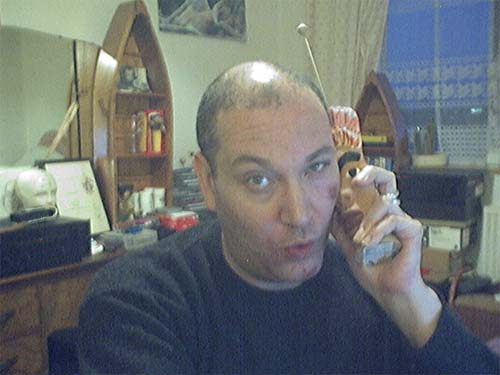 That's a lot of things, are those BOAT SHELVES?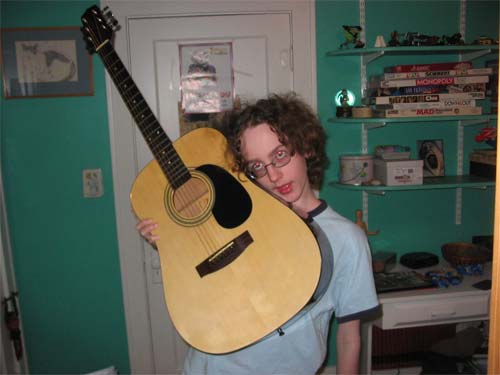 Monopoly. Clue. Mad. Cat drawing? Mom!!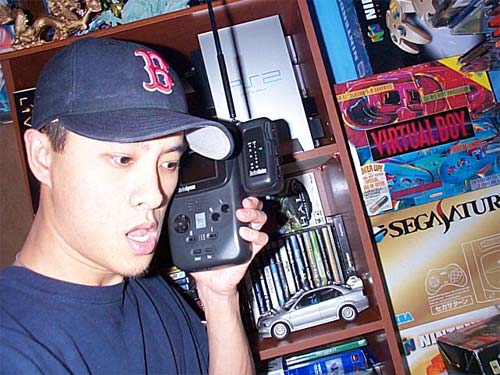 Some hot gaming goodness. Wait.. PORSCHE VIDEOTAPE REWINDER?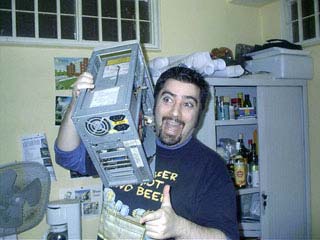 WHO REPLACED THE CLIENT FILES WITH TEQUILA.. ALFONZ??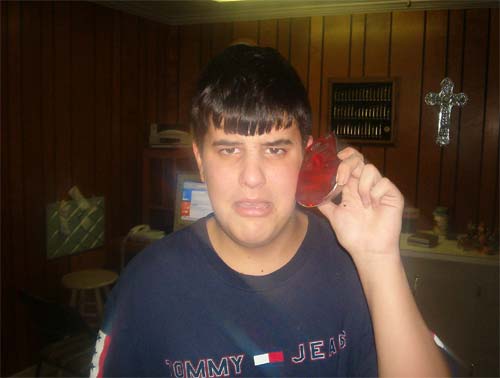 THAT'S either a THIMBLE or BULLET collection back there, AMEN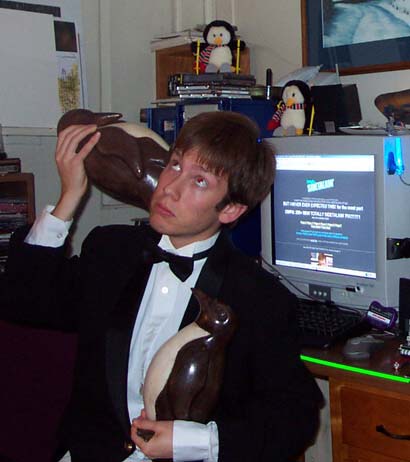 Hey did I mention he's TOTALLY NUTS FOR PENGUINS!!