/img>

WELCOME SIDETALKIN' MANIAC 2006!!!
TO THE SITE THAT LOVES TO TALK ON THE SIDE GLOBALLY!!! 4 ALL MANKIND!




UPDATE 10-2009 WHAT WHAT WHAT WHAT WHAT NOW ALL N-GAGE IS DEAD NOKIAaaaaaaaa you were my lover I CANNOT TYPE THROUGH TEARS GOODBYTE ^_(((((((

<IMG SRC="SKULLCRY.GI




---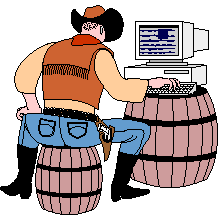 2004 NEW!! LEAKED NOKIA ADVERT... THEY ARE FINGERING US!!!!
check out this commercial, was e-mailed to me by guy in finland, problby eats kalakukko and finish garbage,,,
those dudes at nokia now TEASING world ON T.V.? about removal of #1 BEST FEATURE!!!
We of the SIDE-World say: draw ear out your asses nokia!! though i guess it was pretty funny comic sans 2009-2014

---


well,,, DID YOU HEAR THE UNBELIEVABLES?
I don't how to break this stuff to you...
SIDETALKIN' IS A HISTORY!! :(

So, WHAT HAPPENED, I bet you are asking. GREAT QUESTION here goes:
<--- This is the new Nokia N-GAGE QD.
For starters, OK, it has an improved design great
Now changing games is no longer a global shame
OK, the size is smaller, it's cuter, awesome dudes
It's even cheaper than the original, good news
Nice, it has a brighter backlight, grea...
...WAIT!! IT IS MISSING THE SIDETAKLIN' FEATURE, THE VERY BIGGEST FEATURE THAT MADE T N-GAGE THE WORLDS #1 PHONE!!! THEY HAVE DONE THE UNTHINKABLE, REMOVE ORIGINALITY, REPLACED WITH NORMAL!!!!!
i cannot continue. :( :( :(
SO HOW DOES THE WORLD UNITES WITHOUT SIDETALKIN'??
THE N-GAGE IS NOW UN-EMBARASSING.. SCREW IT OFF NOKIA!!/B>


but! like ghandi tells, it is not a time for anger.

this is a time for an update with intensity.

a celebration of what is lost, left behind

the final update of our movement.

my friends, i give you: enjoy.

---
OMFG: THE FINAL UPDATE, 500 BRAND NEW PIX!!!!

1. VIEW THE FINAL SIDETALKIN' PICTURES!!! :(

2. Sign The Internet Petition!!! (have your "cyber" voice heard)

3. E-MAIL me your SIDETALKIN' memories, for the living memorial
---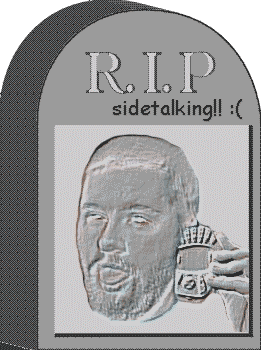 THIS IS THE hardest day of my life!! (C) 2004 - 2008